Acura Maintenance Minder and Service Codes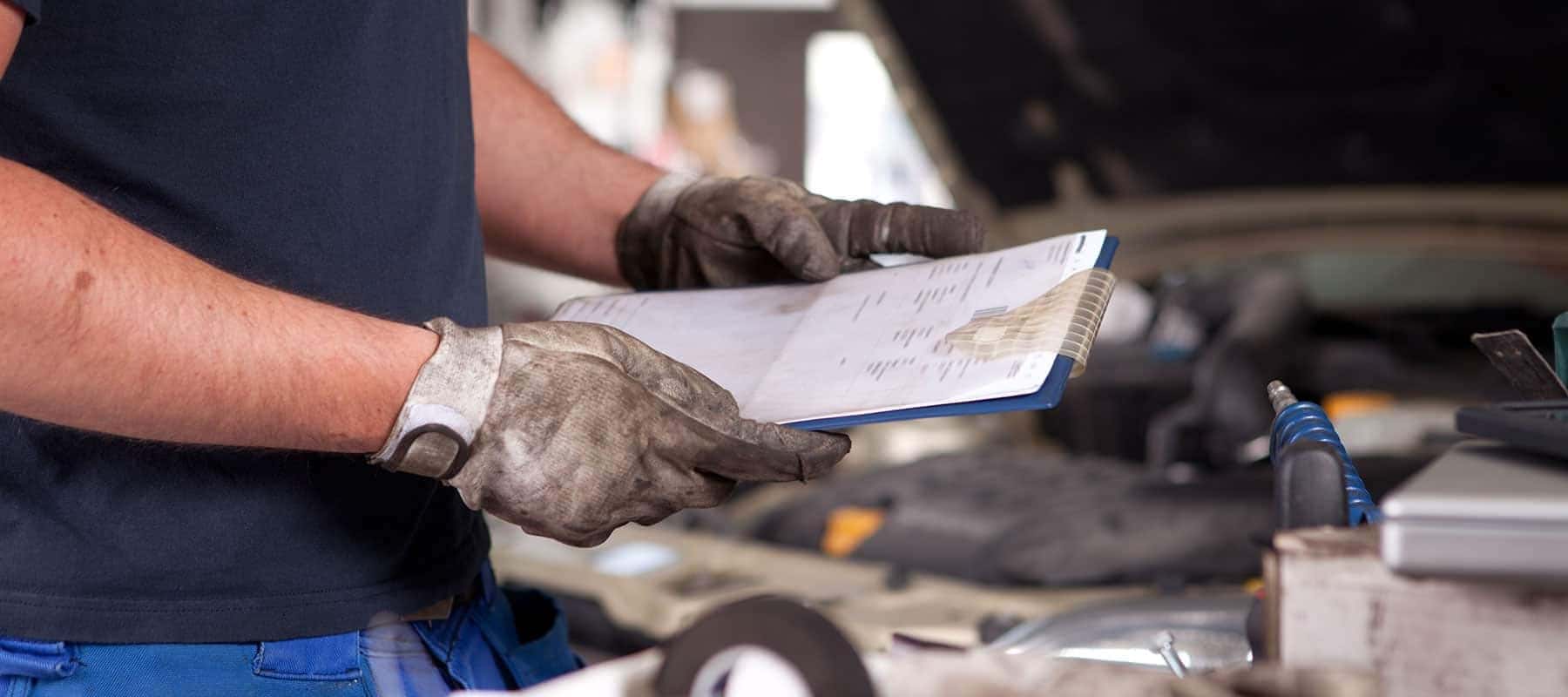 In order to keep your Acura model healthy and performing great, you'll want to keep up with regularly scheduled Acura maintenance. Skipping recommended oil changes and neglecting to replace worn-out parts is detrimental to your Acura and can lead to unsafe driving on the road or unexpectedly leave you stranded and broken down. It can also deplete your vehicle's resale value when it's time to trade in. The Acura Maintenance Minder System is a computer system that monitors engine operating conditions and use to notify drivers when certain parts need to be serviced or replaced. Learn more about recommended service intervals and Acura maintenance codes to ensure that your Acura stays in top condition for years to come!
Acura Service Intervals
Many recommended changes are configured by time intervals or distance traveled. For instance, you've heard by now that every three months or 3,000 miles is the traditional recommendation to get your oil changed. However, that can fluctuate if drivers engage in light driving conditions in moderate temperatures or more strenuous conditions in extreme cold or hot weather. Acura Maintenance Minder takes a more insightful consider your vehicle's output with its finger on the pulse of your engine, so to speak. It uses algorithms to consider timetables and mileage but also your engine operations based on specific driving habits and conditions, and it code system to tell you when it's time to replace what.
The Type of Driving You Do
Wondering what type of driver you are? Here is a breakdown of what classifies as light, moderate, and extreme driving conditions and the lifespan of oil under each condition calculated in miles.
| Type of Driving | What it Means |
| --- | --- |
| Light Conditions: 
7,500–10,000 miles. | Light driving conditions include freeway driving, moderate outside temperatures, city driving (flat/moderate hills), no towing or heavy loads, and no extended engine idling. |
| Moderate Conditions: 
5,000–7,499 miles. | Moderate driving includes mountainous or off-road driving, extended hot or cold driving conditions, moderate to heavy loads and frequent towing, and extended engine idling. |
| Extreme Conditions: 
3,000–4,999 miles. | Extreme driving includes frequent mountainous or off-road driving, frequent maximum loads and towing, frequent and extreme hot or cold driving conditions, and extended engine idling. |
Oil Changes
No matter which type of driver you are, your Acura will remind you when an oil service is due soon, when it's due now, and when it's overdue, so you can plan accordingly. When the oil life reaches 15%, the "Service Due Soon" light will appear, recommending an oil change to be scheduled. If that goes neglected, the "Service Due Now" light will appear when the oil reaches 5% life, telling you to change your oil as quickly as possible. At 0% oil life, the "Service Past Due" light will appear, notifying you that you are overdue for your oil change.
Main Service Codes
The Acura Maintenance Minder System uses codes to communicate when it's time to check or replace what. There are main service codes, which are replacements that happen more frequently, and sub service codes, which get more specific. The Main Service Codes are broken down into two:
| | |
| --- | --- |
| Code A | Change oil and oil filter. |
| Code B | Replace the engine oil and oil filter, perform front and rear brake inspection, adjust parking brake, and/or inspect other vehicle systems. |
Sub Service Codes
The Sub Service Code will appear after the Main Service Code. So if an A1 appears, it's time to change your oil and rotate your tires. A3 means an oil change and that it's time to replace the transmission fluid and transfer fluid. A breakdown of each of the sub-codes:
| Sub Code Number | Meaning |
| --- | --- |
| Sub-Code 1 | Tires need a rotation service. |
| Sub-Code 2 | Check and potentially replace the air cleaner element, drive belt, dust filter, and pollen. |
| Sub-Code 3 | Replace the transmission fluid and transfer fluid. |
| Sub-Code 4 | Check and potentially replace spark plugs, timing belts, water pump, and valves. |
| Sub-Code 5 | The engine coolant is low and/or needs replacing. |
| Sub-Code 6 | Sub-Code 6: Rear differential fluid is low and/or needs replacing. |
Trust Los Gatos Acura for Acura Service
When your Acura notifies you that maintenance needs to be performed, don't put it off. Come to Los Gatos Acura, conveniently located near San Jose and Santa Clara. If you have any questions about the Acura Maintenance Minder system or specific Acura maintenance codes on your vehicle, feel free to contact us at your convenience! Our Los Gatos service department will get you and your Acura back on the Monterey roads in no time. We will also answer any questions you may have, such as, "does my Acura vehicle require premium fuel?"
The Acura ILX expertly combines superior performance with elegant looks, allowing you to hit the roads of San Jose in style. To see how you can create a lasting impression wherever you go, check out the Acura ILX colors with Los Gatos Acura. We'll show you how you can customize this ride inside and out just the way…

The Acura MDX sports a stylish exterior, but you'll be surprised at how much this SUV can tow. How much can an Acura MDX tow on the San Jose roads? When properly equipped, the Acura MDX can tow up to an impressive 5,000 pounds, more than enough for your extended road trips and weekend getaways….

The Acura TLX is back and better than ever in the form of the Type S model. The model's design is striking enough to draw the attention of San Jose drivers everywhere, but there are plenty of ways that you can customize this vehicle. Check out the Acura TLX color choices for the Type S…